Take a peek into Robtopia...
Tower Games
Tower Games is Minneapolis' premier gaming clubhouse, with open game tables, a dedicated station for miniatures painting, and daily gaming events that are open to the public.
Services Provided
All-New Website Copy
Sample Blog Posts
Sample Social Media Posts
Sample Event Calendar Posts
Design Partner: Digital Growth Group
testimonial
"Rob was a huge help getting the entire structure of the writing in place for us. It helped us focus on the rest of the development of the site."
- Drew Nielsen, Developer, Digital Growth Group
MSP Home Rental
MSP Home Rental is a locally-owned, customer service-oriented property management company operating in the Twin Cities area. They needed a complete website overhaul, complete with lengthy FAQs and pages that specifically targeted property owners and potential tenants.
Services Provided
Phone Interview to Collect Data
All-New Website Copy
Design Partner: Switchback Interactive
SEO Partner: Growth Marketing
testimonial
"I think a lot of clients would benefit from Rob being on their project; he can clearly communicate ideas and condense them down to something your audience will understand and engage with. He was also flexible and able to shorten or lengthen copy as the design needed."
-Jesse Sutherland, Designer and Developer, Switchback Interactive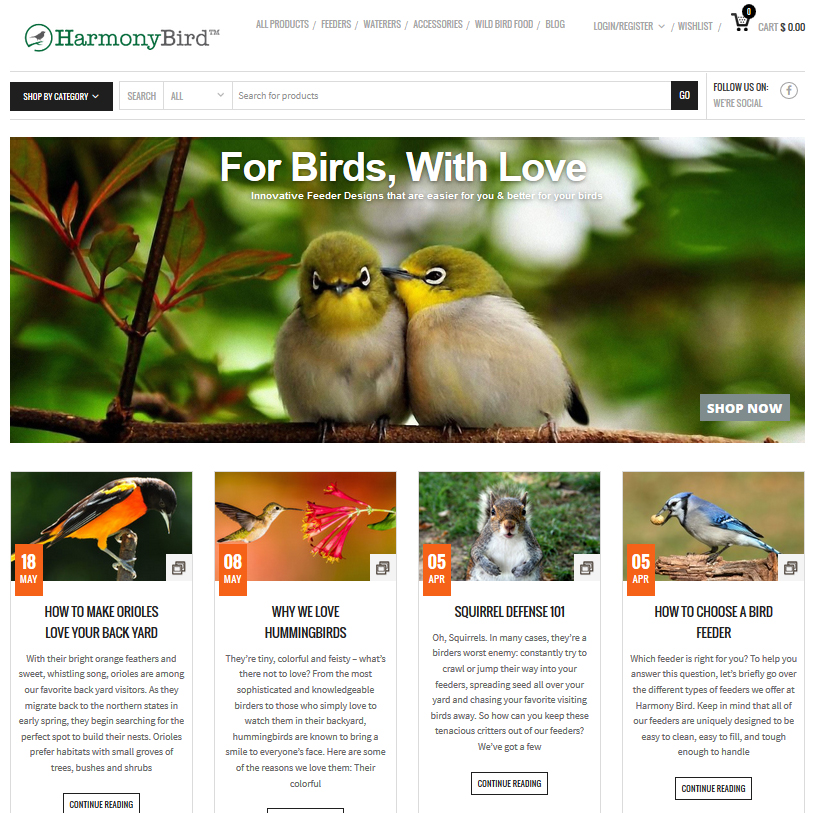 Harmony Bird
Founded by an award-winning inventor and lifelong bird enthusiast, Harmony Bird is a family-owned and operated business located in rural Southern Minnesota which offers fellow birders products that are easy to install, easy to clean and fill, designed to keep out undesirable species, and made to last.
Services Provided
All-New Website Copy
Revised Print Ad Copy
Blog Posts
Revised Product Descriptions
Agency partner: Tudor Business Consulting
SEO Partner: Growth Marketing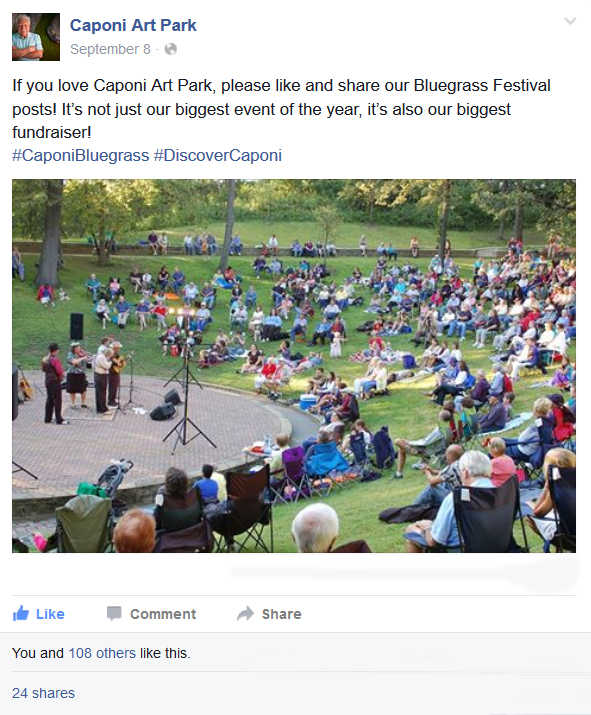 CAPONI ART PARK
2015 marked the 20th anniversary of Caponi Art Park's Summer Performance Series, as well as their second year as hosts of their very own Bluegrass Festival!
Services Provided
Press Releases
Newsletter Copy
Print Advertising Copy
Social Media Posts
Event Calendar Copy
Rack Card Copy
Design partner: Dog Rock
LI Group
LI Group uses state of the art technology to offer logistics, warehousing, kitting, retail construction and fixture installation solutions. They saw amazing success in assisting a popular smart phone roll-out, and wanted to highlight that success with a case study.
Services Provided
Agency partner: GrowthMode Marketing
Third Street Garage
Third Street Garage offers a number of video, photography and business solutions to clients around the New York area.
Their latest product: professional headshots for those wanting to enhance their social media profiles.
Services Provided
Social Media Ad Copy
Copywriting Consultation
testimonial
"Working with Rob was fantastic. He wrote some copy for a number of ads for my photography business. Beyond writing he also helped consult on the best methods to increase my click-through rate."
- Scott Wittrock, Owner, Third Street Garage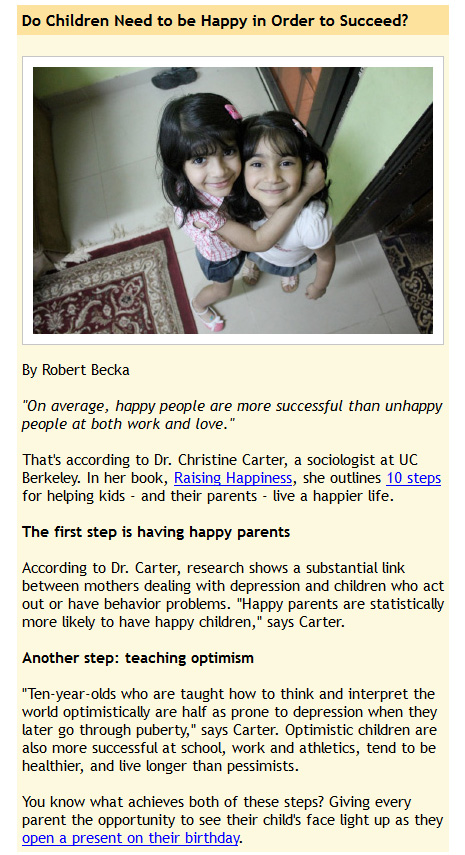 Cheerful Givers
Cheerful Givers is an Eagan-based nonprofit organization dedicated to a simple idea: every child deserves a present on their birthday.
Services provides
Newsletter Articles
Blog Posts
Annual Support Letter
testimonial
"Rob has written several interesting articles for our newsletter... His copy is clear and concise and offers interesting perspectives. He is a pro at what he does, and his communication is timely as well as friendly. We would highly recommend Rob and greatly appreciate all he has done and continues to do for our nonprofit!"
- Karen Kitchel, President, Cheerful Givers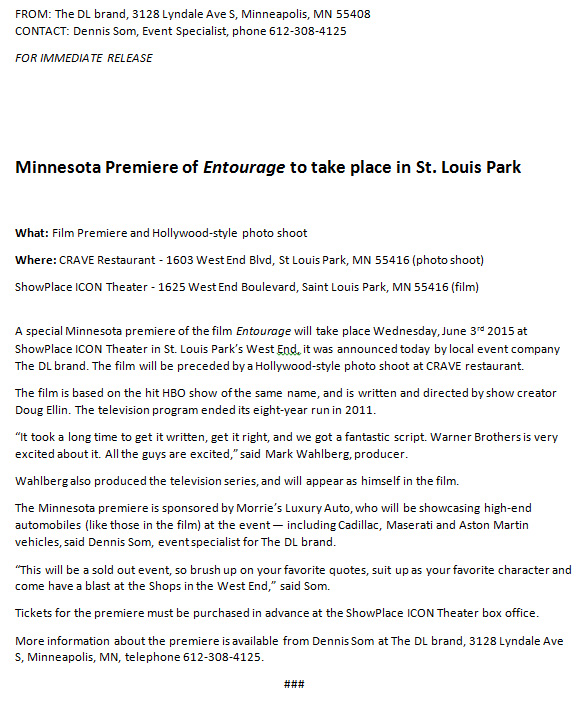 the dl brand
The DL brand is a Minneapolis-based event company that provides "premium events with elegance and style."
Sponsored by Morrie's Luxury Auto, they held a Minnesota premiere of the 2015 film Entourage.
Services Provided
Revised Existing Sales Letter
Revised Existing Press Release
Copywriting Consultation
testimonial
"In my line of work, time is the most valuable asset. Not only did Rob complete the work on time, he listened carefully and was able to fulfill our needs and deliver a great product. I would definitely recommend his services and he is already on my speed dial in case my business associates or I need him again!"
- Dennis Som, Event Specialist, The DL Brand
Television Commercial scripts
From 2010 to 2013 I wrote, shot and edited local commercials for businesses in Minnesota and Iowa.

This is one of my favorites - the client wanted to approach the (normally serious) issue of deer damage in a lighthearted manner. The result was an ad that enjoyed several years on the air!

More samples of my television work can be viewed on YouTube.